Meine digital vorbereiteten Leinwände sind meist Zufallsprodukte, etwa, wenn ich neue Pinsel ausprobiere. Spricht mich ein so entstandenes abstraktes Bild an, arbeite ich es gezielt nach und verwende es später in meinen Gemälden. Bei einem der kürzlich entstanden Leinwände hatte ich sofort eine Bildidee im Kopf, nämlich die eines winterlichen Bachlaufes.
My digitally prepared canvases are mostly random products, for example when I try out new brushes. If an abstract painting that has been created in this way appeals to me, I work it over and refine it and use it later in my paintings. In one of the recently created canvases I immediately had an idea in my head, namely that of a winterly creek.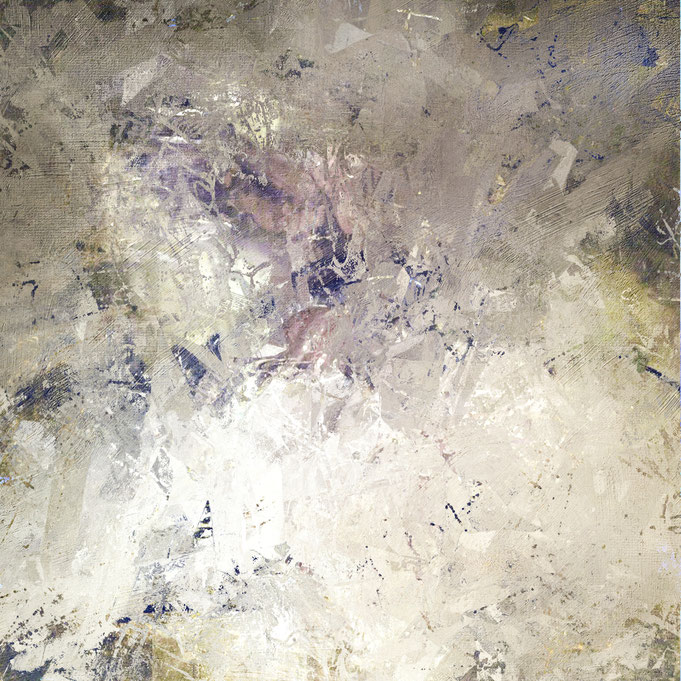 Es war nicht schwer, hier Äste, Zweige und Bäume zu sehen und die Farbgebung war irgendwie winterlich. Also habe ich mich auf meiner Festplatte auf die Suche nach winterlichen Flussbildern gemacht, die eine gewisse Idee von dem vermitteln, was mir vor meinem inneren Auge vorschwebte.
It was not hard to see branches, twigs and trees here and the coloring was somehow wintery. So I searched my hard disk for winterly river images that give a certain idea of what I had in mind.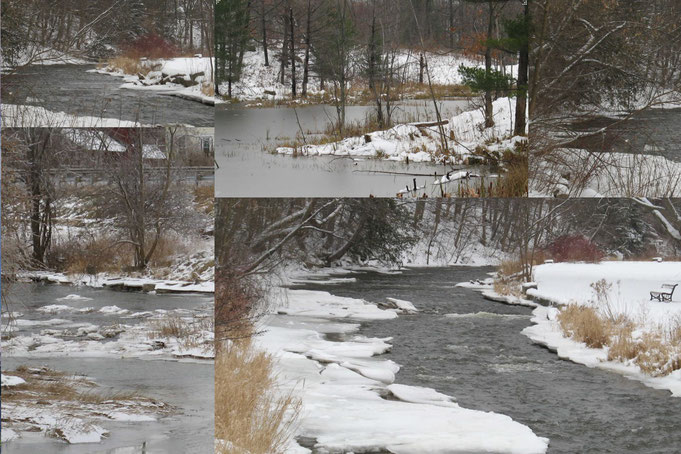 Nachdem die Farbe für den Bach grob auf die Leinwand aufgetragen war, hatte ich eine perfekte Untermalung für das Landschaftsbild.
After the color for the creek was roughly applied to the canvas, I had a perfect underpainting for the landscape painting.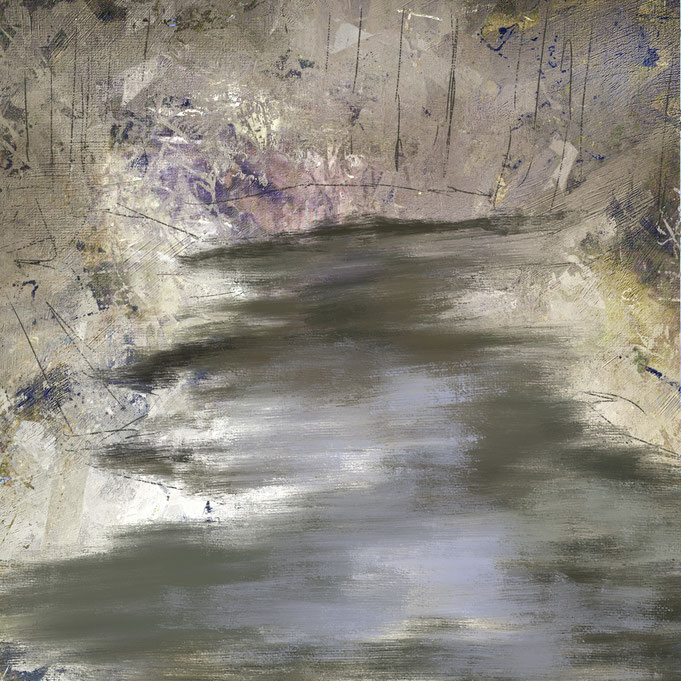 Bis zum ferigen Bild war es dann doch noch ein recht weiter Weg... Während des Malprozesses habe ich mich dann auch entschlossen, das Bild in ein anderes Format zu beschneiden.
Until the finished painting it was still quite a long way... During the painting process I decided to crop the picture into another format.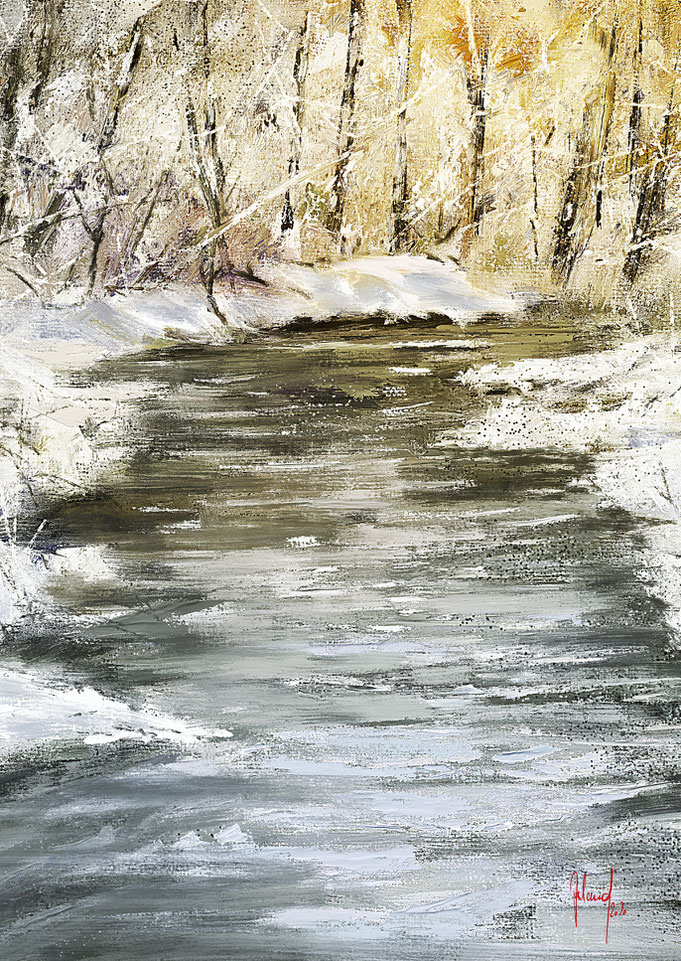 Und hier ist die vorbereitete Leinwand sowie 3 weitere Leinwände. Was ihr damit anstellen könnt, habe ich in meinen früheren Blogs bereits mehrfach beschrieben. Einfach noch einmal nachlesen.
And here is the prepared canvas and 3 more canvases. What you can do with it, I have already described several times in my previous blogs. Just read it again.
Zum Vergrößern anklicken - Click to enlarge
Organic Canvases
4 Malgründe in hoher Auflösung - 4 canvases in high resolution
Organic Canvases.zip
Komprimiertes Archiv im ZIP Format
90.6 MB
Und wenn ihr wollt, könnt ihr mich hier unterstützen:
And if you want to support me, you can do it here: