Das Porträt von Kendell ist mein zweites Porträt, welches ich mit den digitalen Pastellwerkzeugen in Rebelle 4 gezeichnet habe. Ich habe nur einen einzigen Stift benutzt und zwar "Charcoal 2", den ich in einen Pastell Stick umgewandelt habe. Dieser Stick hat eine schmale und eine breite Seite, die ich, je nach dem wie ich meinen Art Pen drehe, benutzen kann. Das malen in Rebell mit Pastellkreiden erscheint mir sehr natürlich und intuitiv. Ich mag auch die einfache und intuitive Möglichkeit, Farben zu verwischen und zu vermischen. Man muss beim Malen nicht viel über die Einstellungen der Werkzeuge nachdenken. Sie funktionieren einfach, wie man es erwartet.
The portrait of Kendell is my second portrait that I drew with the digital pastel tools in Rebelle 4. I used only one stick, "Charcoal 2", which I converted into a pastel stick. This stick has a narrow and a wide side that I can use depending on how I turn my Art Pen. Painting in Rebell with pastels seems very natural and intuitive to me. I also like the simple and intuitive way of smudging and blending colours. You don't have to think much about the settings of the tools when painting. They just work as you expect them to.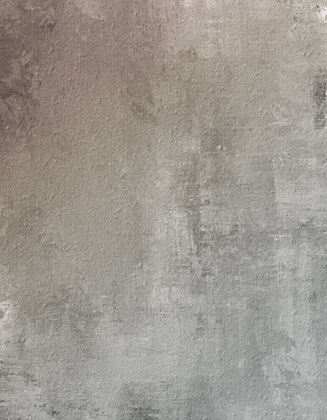 Das Papier habe ich zuvor angefertigt und gehört zur Sammlung meiner Textured Drawing Papers, von denen ich 4 bereits in einem früheren Blog zur Verfügung gestellt hatte. Die findet ihr hier. Das Papier, auf dem ich das Porträt gemalt habe, und 3 weitere vorbereitete Zeichenpapiere findet ihr am Ende zum Herunterladen.
I made the paper before and it is part of my collection of Textured Drawing Papers, 4 of which I had already shared in a previous blog. You can find them here. The paper on which I painted the portrait and 3 other prepared drawing papers can be downloaded at the end.
Zum Vergrößern bitte die Bilder anklicken.  - Please click on the images to enlarge.
Nach der ersten Skizze habe ich mich zunächst nur darauf konzentriert die Verteilung der hellen, dunklen und mittleren Tonwerte zu finden, ohne schon auf den genauen Farbton zu achten. Um die erste Vorzeichnung durch den Farbauftrag nicht zu verlieren bediene ich mich eines einfachen Tricks: Wenn die Zeichnung fertig ist, kopiere ich die Ebene und setzte diese Ebene an die Spitze der Ebenenhierarchie, so dass ich sie zur Kontrolle immer wieder einblenden kann.
After the first sketch, I concentrated on finding the distribution of the light, dark and middle values without paying to much attention to the exact colour tone. In order not to lose the first preliminary drawing through the colour application, I use a simple trick: When the drawing is finished, I copy the layer and place it at the top of the layer hierarchy so that I can always fade it in again for checking.
Zum Vergrößern bitte die Bilder anklicken.  - Please click on the images to enlarge.
Im Anschluss habe ich mich langsam an die Farbtöne herangetastet und die Details der Gesichtszüge ausgearbeitet. Ich war mir lange unschlüssig wie weit ich den Stoff des Gewandes ausarbeiten sollte, fand dann aber einen zeichnerischen Weg, die filigranen Muster zwar nur anzudeuten, aber realistisch ausehen zu lassen, ohne allzusehr ins Detail gehen zu müssen. Zum Schluss bin ich mit dem Bild in Corel Painter gerwechselt und habe mittels einiger Verläufe das Farbbild ein wenig kühler gestaltet und das Bild ein wenig geschärft. Das sind die Vorteile der digitalen Malerei. Mit traditioneller Malweise hätte ich für die letzten beiden Schritte das Bild noch einmal komplett überarbeiten müssen.
Afterwards, I slowly approached the colour tones and worked out the details of the facial features. I was undecided for a long time how far I should work out the fabric of the robe, but then I found a way of drawing that only hinted at the filigree patterns, but made them look realistic without having to go into too much detail. Finally, I switched to Corel Painter with the image and used some gradients to make the colour image a little cooler and sharpened the image a little. These are the advantages of digital painting. With traditional painting methods, I would have had to completely rework the picture again for the last two steps.
Und das sind die Textured Drawing Papers, die ihr heute herunterladen könnt:
And these are the Textured Drawing Papers that you can download today: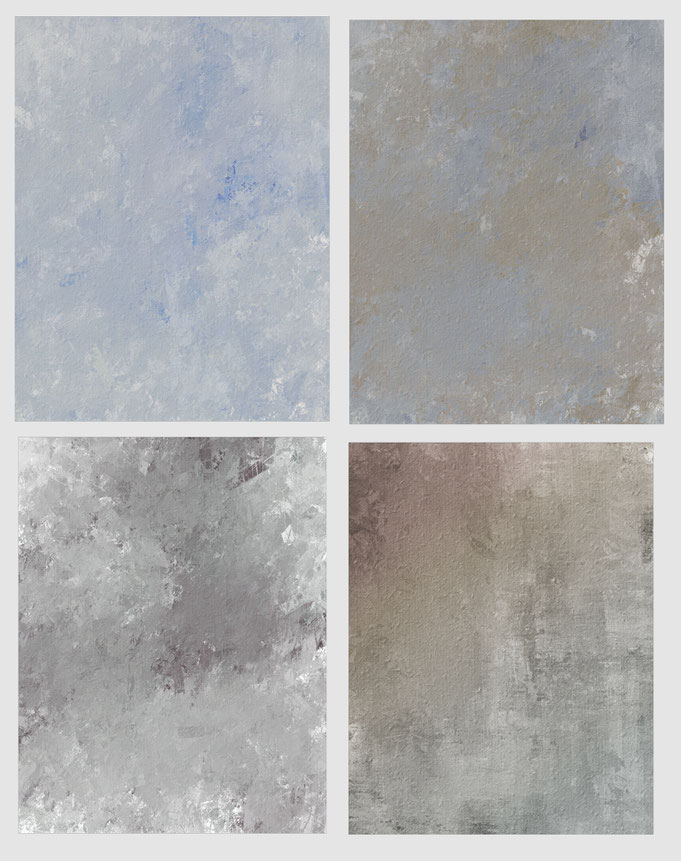 4 Texturierte Zeichenpapiere in hoher Auflösung - 4 textured drawing papers in high resolution
Textured Drawing Papers.zip
Komprimiertes Archiv im ZIP Format
67.4 MB
Und ich freue mich natürlich über jede Spende!
And of course I am happy about every donation!
Übrigens, wer bei mir ein Porträt in Auftrag geben will, kann das hier tun:
By the way, anyone who wants to commission a portrait from me can do so here:
Mein Geschäftsmodell ist einfach aber ungeschlagen: Wenn das Porträt nicht gefällt, gibt es das Geld zurück.
My business model is simple but unbeaten: if you don't like the portrait, you get your money back.